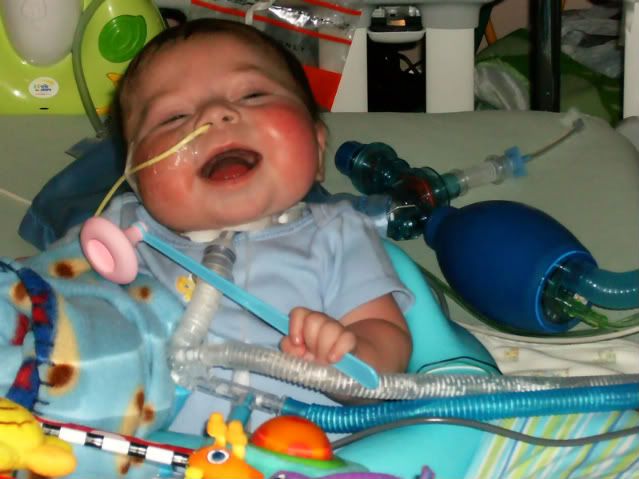 One Of The Cutest Pumpkins ~
He's one of the reasons I do what I do.
Because, amidst the isolation gowns, gloves, masks and goggles while you overheat, with critical care equipment alarming and your
nerves frayed so many times …
There are the times where you get to be a part of saving a little life, maybe more than once.
And, one day when that little life is feeling better, he just may look at you with the biggest pumpkin grin ever ~
and laugh.
Really, there's just not much better than that.
9 Responses to "One Of The Cutest Pumpkins ~"
Your best blog post ever.
xo

~This is so precious~It brought a tear to my eye~You are wonderful~

Thanks, guys!
I forgot to add that this photo was taken
with a Kodak simple point and shoot rather
than my usual Canon EOS Rebel XTI…

well you are an angel- i have just found out i know another angel!

Faerian ~ Thank you, you are so incredibly sweet! ♥

Julia ~ 😀