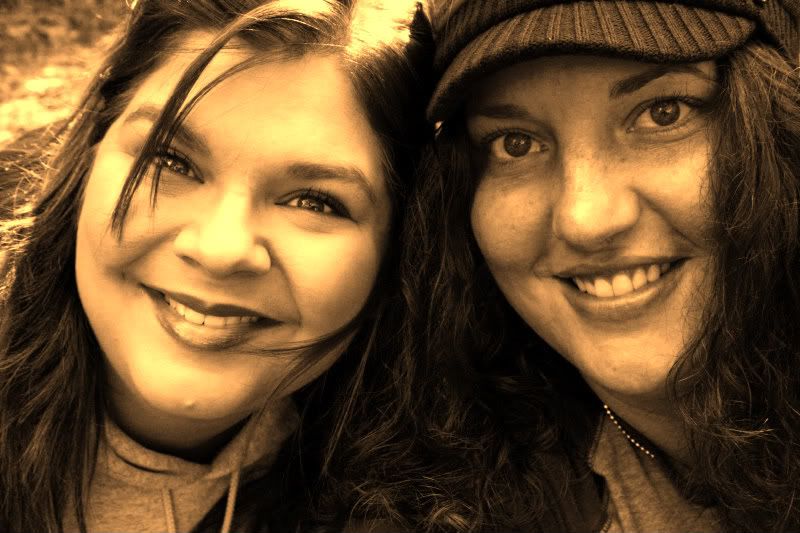 My Partner In Crime …
And laughter and friendship and reminding me of all the great things in life!
She is one of my favorite people ~
my friend, Carrie.
And, I've just gotten back late last night from spending 5 days with her.
We drove through twisty, remote country roads looking at the leaves and visiting artist's studios,
built a bonfire and had a fall party with warm apple cider, watching the stars away from the city.
We stayed up late laughing so hard that tears came to our eyes!
Together, we searched the city for abandoned buildings to explore and photograph. And, one rainy day we went to the movie theater and watched three movies, something I'd never done.
Hundreds of miles were driven on a road trip together, alternating between talking about everything to turning up the music and singing at the tops of our lungs! So fun, cathartic and truly magical ~
My hope is that everyone has at least one "partner in crime" like this.
One who can bring out the smiles in you on any given day, loves you through anything
and just totally "gets" you.
5 Responses to "My Partner In Crime …"
I love you Amy! Thank you for such a magical weekend and for reminding me of how much I have to be grateful for in this life!

~You and Carrie are two peas in a pod~I am so glad you have such a fantastic friend~

fun! i miss having a friend like that!

Hey, I found your blog while searching on Google, love it!