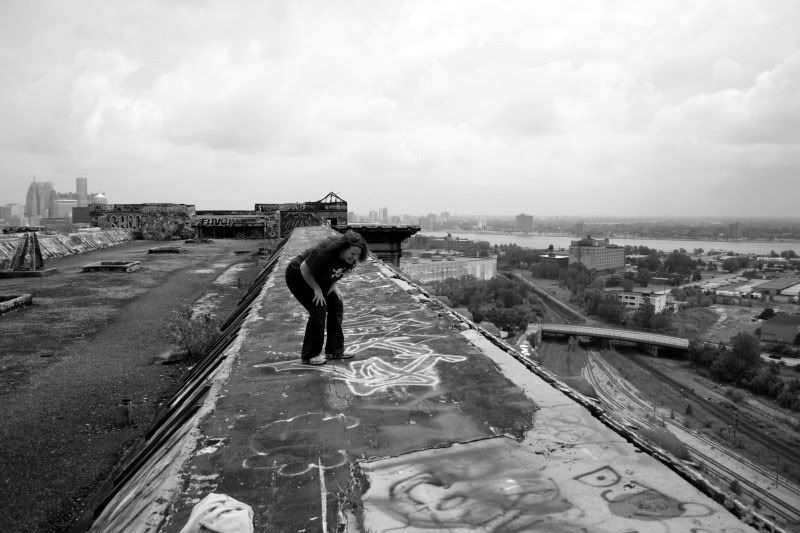 With Confidence …
I shouted
"I'M THE QUEEN OF THE WORLD"!
Quickly followed by a timid
"Oh, do you think it's safe to walk up here"?!
Then I danced.
Arms out,
twirling around,
pure joyous energy.
And, at the end,
I laughed way up
there on top of
the
Motor City.
It was a good day.
A really, really good day.
14 Responses to "With Confidence …"
A REALLY good day indeed!

It was! I'm glad that you made the 3 hour trek out to play!

This is awesome Bella! Keep dancing…

Thanks, Lance! I will , I will!
😀

Yeah for Bella!!! Keep sharing that joyous energy.

( ( ( ( ( ( Jill ) ) ) ) ) )

Yayayayayayay for joyous energy and sharing it just like you did with your sweet comment! 😀

I like this picture. Glad you guys had fun 🙂

Thanks, Zack!
You were the best for taking us and playing with us for 2 days ~
SO. MUCH. FUN.

😀

i really like this photo of you… capturing your joyful spirit indeed!

Another VERY adventurous day with my BFF Amy!!!

love ya

( ( ( ( ( ( krissica ) ) ) ) ) )

Ahhhh, it was great have you home and playing with you!
Can't wait to do it again, BFF 😀 Love you HUGE ~

~Fantastic Photo~You are always such a JOY~You always make me smile and I thank you for that~

Thanks, Grackie for your sweet words, love you! 😀