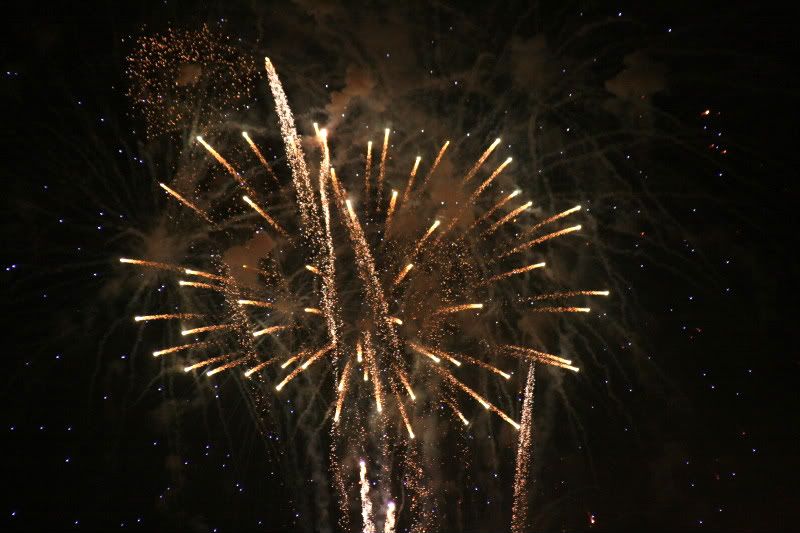 Bursts Of Joy That Linger ~
A few days ago, I enjoyed the fireworks under a big, open nightime sky.
It was an incredible show!
Something that was unique about the show was how, after a firework would erupt, the smoke would stay lingering in the air in the exact same shape!
So, one after another a new firework display would decorate the sky on top of the previous one. I had never seen that before and it got me thinking about all you Joy Rebel partiers ~
You are like the fireworks that stay.
Long after this blog party is over, you will remain bursts of joy that linger and delight others including me!
That's what life is, I believe ~
a series of events where we get to leave
our trail that remains based on our choices.
I feel blessed to know and to have met all
you Joybringers, ones who have chosen to
leave a trail of positivity and goodness.
We need this!   
The world needs this!
I need this.
*happy sigh*
Thank you so much for playing this week in the Joy Rebel Blog Party,
Joy Week Commenters and Blog Posters ~
It's been a blast and you've brought
such joyyyyyyyyyyyyy and many smiles!
Stand up and take a bow ~ you deserve it!
* * * * The Party Pages * * * *
2 Responses to "Bursts Of Joy That Linger ~"
[…] Bursts Of Joy That Linger […]

Bella, you're a wonderful blog party host! It's been so fun to follow along with everything going on – to experience the "fireworks" in so many places! Thank you for doing this – for giving this party a home base – what a great place to be!