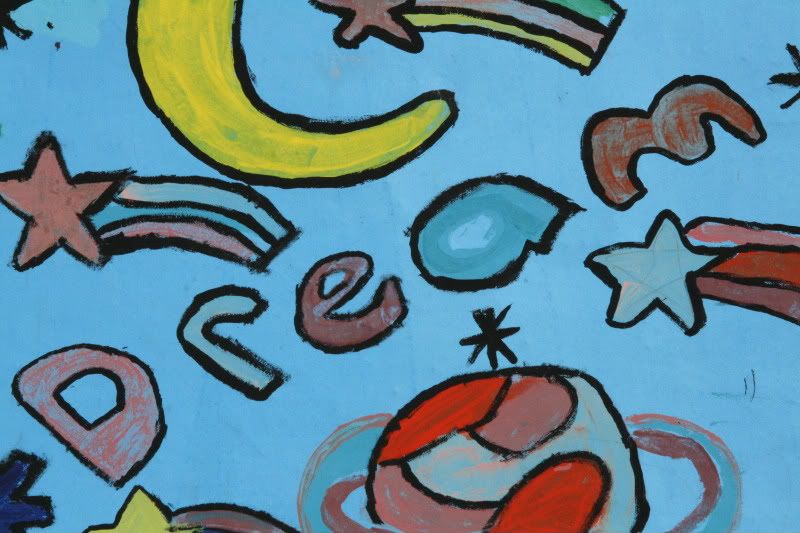 "I Have A Crazy Dream"
she said to me tonight.
And, it got me thinking…
Do you ever realize how the best, most imaginative, fun, entirely perfect ideas are born from statements like:
I Have A Crazy Dream…
I Had The Most Far Out Idea…
I Want To Do The Most Insane Thing…
Or fill in your own!
Sometimes the most sane thing to ever be birthed in our lives begins with the craziest dream.
What's your crazy dream?
These are some things
I'm thinking about tonight that have my
creative, crazy dreams
whirling ~
And, P.S. I love this painting! It's part of one of our art grafitti walls in town that kids got to decorate.
2 Responses to ""I Have A Crazy Dream""
my crazy dream? to live the life i want in ten years time. to get out of medical, to own a home, to be out of debt, to have financial security. to be able to work part time at a job i love by the time i am fifty. to travel. to fall in love. to be brave enough to own another dog someday. that's just off the top of my head mind you.

This made me cry! I love you and your crazy dreams. Nothing is impossible my friends….nothing!