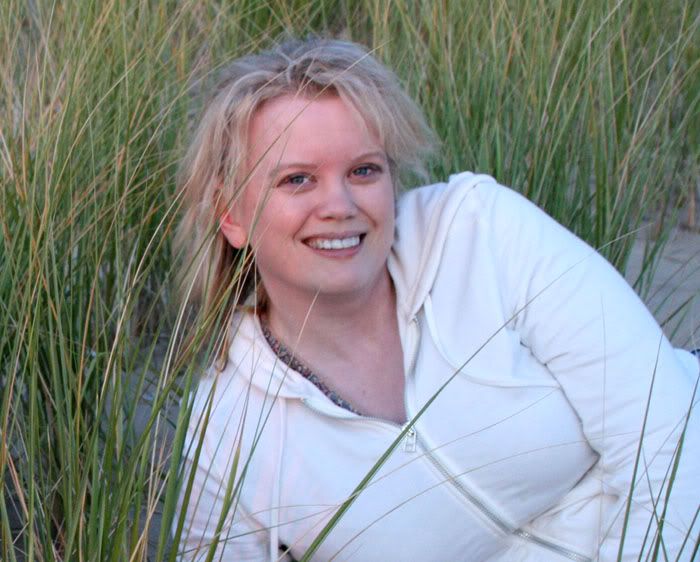 She Knits In Tattoo Parlors
and holds conversations with her cat
in the backyard of her home, which is
a cute, converted chicken coop.
She drinks malibu rum with pineapple juice
and doesn't mix her alcohol so much anymore after that one late night that left her flat on the floor for a couple of hours
in the entryway of a spa. Long story.
(Glad I was there to witness it, though!)
She has a huge heart and cares deeply for her
friends, family and patients that she ultrasounds
at the hospital.
Beautiful, quick witted and really funny (Sometimes in a sophomoric humor which I love! Stace, you really need to go see 'The Hangover' in the theater) and she makes me laugh ~ the good, deep belly laughs!
Five of us got inked the same day with matching tattoos by a guy that we trusted to put the chinese symbol 'friend' on our bodies for life. Later that night over cocktails, we realized that this was the same guy that couldn't properly spell 'destiny' earlier that day. For a little while, we all wondered what exactly we had printed on our bodies!
Friends for life.
That's what we are.
Through it all,
the silly, fun and the
times when you really need
a friend to pick you up off the
floor even if you don't know it
at the time ~
*giggle*
♥ I'm so grateful that she is a part of my life. ♥
Happy Birthday Stacey, I Love You REALLY Big!!!
4 Responses to "She Knits In Tattoo Parlors"
Happy Birthday Stacey!!

You gotta love sophomoric humor…

i love you bella! thank you for my birthday post, and my pressie (wow!)
we'll be friends 'til the end, even when we're both in depends!

Is it wrong that I want to die before we get to the "depends" stage?
Happy Happy Birthday Stacey!!!
You are unique and so very loved!

Stacey…..you are SO loved! Hope your special day was awesome!