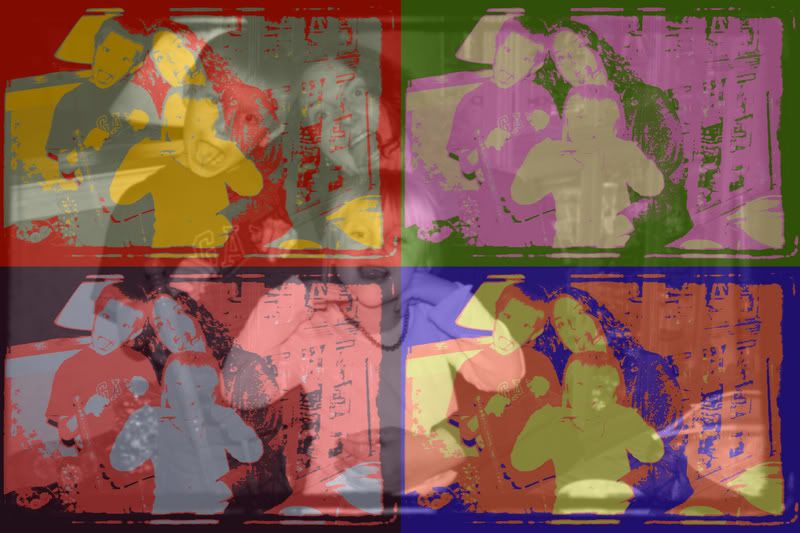 * º * º * º * SiLLy fAcEs! º * º * º * º
Sometime today,
take a few seconds
and make a silly face
or two
or three.
Look in the mirror
then smile BIG.
Repeat often.
I'm not even gonna make you pinky swear
that you will do this because I know that
there is a silly face waiting to make it's
grand debut right now!
And, if you don't do this…
I will know.
Yep, that's right.
I will.
And, I will punish you by making you look
at more crazy pop art silly face photos for
days to come!
So, see,
you need to go and make those silly faces.
Really, you do ~
Your eyes will totally thank me later.
4 Responses to "* º * º * º * SiLLy fAcEs! º * º * º * º"
I love making silly faces, especially when kids are around. They always get a kick out of it.

I DID make a silly face (but then…I do that quite a bit anyway!). It's so much fun to just be goofy once in a while! Now…I'm wishing I hadn't though – I love the picture up above (it brings a smile to my face just looking at it). And so it's not punishment at all to look at this fun stuff you've made!!

I have made 10 silly faces so far (and not to avoid the pop art photos, either!!!). Every trip to the restroom I make one and at least 3 at my other coworkers. Fun post!

Silly faces are the best! Thanks for this pic and the reminder to be silly! 🙂