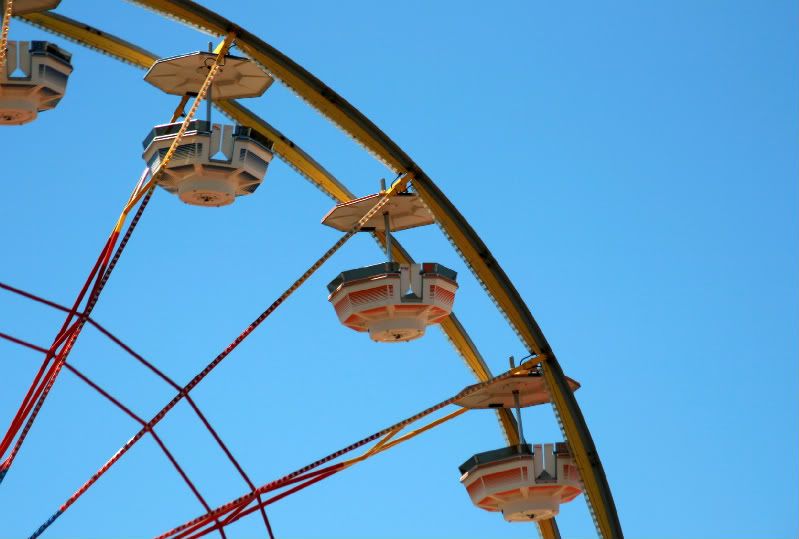 *~*o~*o~*o~ Recess ~o*~o*~o*~*
Today, my day started with a blueberry muffin gone wrong on the way to work . I didn't realize that pieces of the muffin had smooshed all over the back of my black scrubs. One coworker thought that my underwear was showing through my scrub pants and another thought I had a bunch of powder coming through the middle of my scrubs in the back!
My day ended with almost an entire litter box being dumped onto my carpet. And, it wasn't the fresh, clean litter, either!
Time for a break, huh?!
After work tomorrow I'm heading to a cabin a couple of hours away to play with some girlfriends for a few days. I think it's just what I need ~
Recess is in session, class.
12 Responses to "*~*o~*o~*o~ Recess ~o*~o*~o*~*"
I'm very fond of that clumping litter, not that we even need it now, as our cat has gone outside exclusively for all his business the past few months.

But that may be TMI.

Attack of the blueberry muffin. Did you ever get to eat any of it until it all went so so very awry??

I love muffins. I even eat the botttom parts of them.

🙂

Not TMI at all between cat owners! 😆 And, I did get to eat some of the muffin which is surprisingly considering the amount that came to live on my black scrub pants! 😆

Hi Bella,
Some days are rough, huh. It may not help, but I got a chuckle out of the blueberry muffin story. And that you're willing to share it here – that shows true confidence in yourself!

Enjoy the time away! Recess!!!!!

I'm glad that you got a chuckle, Lance! 😆 I laugh at myself allllllllllllll the time! Wow, I never thought about sharing it showing true confidence. You're pretty cool, Lance … scratch that ~ you are really insightful, kind AND pretty cool! 😀

"The blueberry muffin gone wrong" made me laugh! I don't know about everybody else but I'm ready for you to come back inside from recess! 🙂

Thanks Leila J!
I took some extra time off after I came back due to being e x h a u s t e d! An exhaustion that came from doing fun things but exhausted all the same! "D

OH NO!
Enjoy your recess!

Thanks, Julia ~ I very much did! 😀

My first time and here… you have lovely photos and posts to go with 'em

I came to give a shout out to you because that is the least you should get for being tagged by the Funster.

But hey, don't shoot the messenger

Hi Paige and welcome (*waves hi to you while keeping the gun in it's hoster*) ~ I promise not to shoot! 😆 Thanks for posting hello!