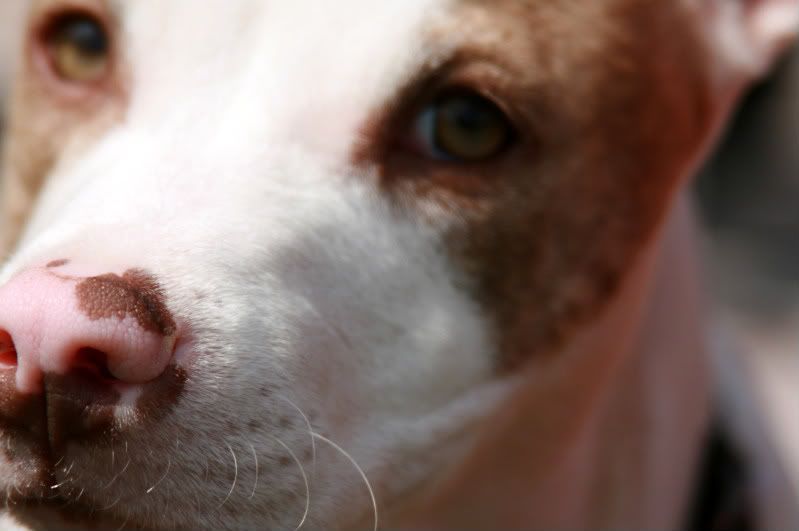 And They Lived Happily Ever After ~
So
completely
grateful
tonight for
a cute, speckled nose
little girl who found her
forever home ~
My cousins found
her abandoned and
searched for a home for
her but, as love would
have it,
she had already
found hers.
*wink*
10 Responses to "And They Lived Happily Ever After ~"
yeah we failed at fostering…twice actually. that's why we have two dogs…lol

*giggle*

That's awesome, brandi!

amazing photo… once again!
AND beautiful story ~ VERY HAPPY!!!!!! 🙂
Thank you to everyone who has rescued an animal! xo

Thanks, Krissica! 😀
I know, animals that are rescued make me all swoony and happy inside!

Yep….what Kris said!
Your cousins get my most heartfelt thanks today!!
I love her face….: )

I heart her face, too!
And, I'm glad that my cousin's kept her…
she got a GREAT home!