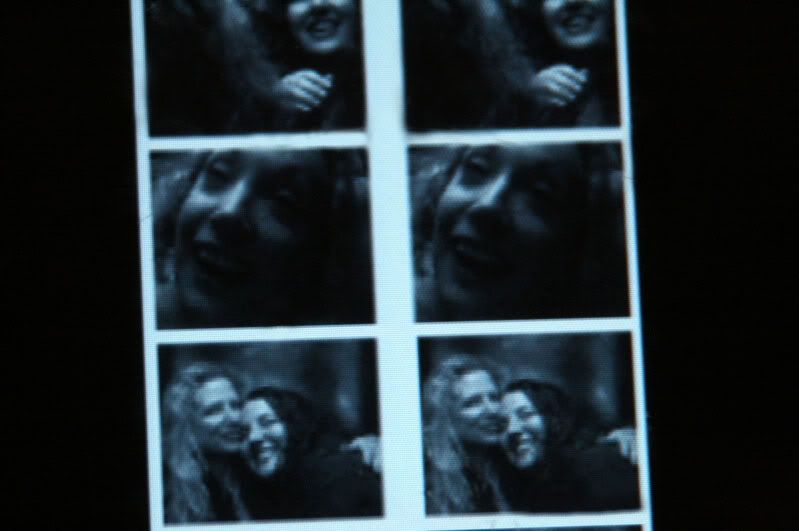 Joy Is Our Natural State,
By Bella
Tags: birthday, brandi reynolds, friends, fun, humor, joy rebel, joy rebellion, joy warrior, laugh, laughter, mission monday, photo, photography, san francisco
Category: May 2009
Of This I Am Fairly Certain
~ Brandi Reynolds
😀
She has recently started The Joy Rebellion and I'm happy to be a part of it. Yep, a Joy Rebel or Joy Warrior I am!
To read more about it,
check out Brandi's site *here*
She posts missions every Monday.
This week's mission:
Laugh ~ As much as possible!
Every day.
Get back to that immediate, in the moment joy.
I love to laugh, who doesn't?!
Which makes me think of my recent birthday about a week and a half ago…
I was in San Francisco with 2 girlfriends, one of which had been making us some drinks with grape vodka and seven up. Very yummy, like a naughty grape popsicle! I must warn you if you are sitting down consuming these, stand up every now and then and check your
can-i-still-walk-okay-ometer!
(ie. It's VERY easy to consume a large quantity of these and not even realize it ~ They slide down EASY peasy!)
After having fun with boas, flippy pink skirts and sparkly jewelry, we headed down to the pier to peek at the noisy seals and sea lions.
Along the pier was a photobooth.
* * HOLD THE FORT! * *
We simply HAD to get photos taken!
The booth was just the right size for one petite person to fit in there. Somehow we managed to fit three! It was very difficult to figure out how to position our faces with the little mirror in the booth. I truly believe the difficulty was because of the odd angle of this mirror and definitely *not* because of the grape vodka (and earlier champagne) consumed!
The first pic we were all smushed, intertwined like a weird, upper body twister game. The second, well, only shows one of us in a CLOSEUP headshot (again, trying to figure out placement when it snapped the photo!) She quickly abandoned ship for the third pic laughing hysterically, then jumped back aboard
for the fourth!
I left the pics in San Fran but I snapped this one of the screen that day and I still laugh looking at these!
Please promise me that the next
photobooth that you see,
you will hop in for some funny
pics EVEN if you are by yourself.
Pinky swear?
You won't regret it!
6 Responses to "Joy Is Our Natural State,"
lol. ya'll crack me up.

love the photos of you and mermie!! those drinks sounds good…and scary.

thanks for mentioning my site darlin'!

Oh, you're welcome ~
You deserve a mention, Brandi!
You are doing beautiful things!

Thanks for being a part of brightening the world 😀

Hi Bella,

Brandi rocks!! And so does laughing!

A photo booth, what a great way to be goofy and have fun – I haven't seen one of these in a long time – and now I want to do this!

Hiya Lance and thanks for stopping by!
It is a goofy way to have fun and I hope that you find a photobooth soon for grand silliness! 😀

I was there from April 16-18. don't tell me that you guys were there at the same time!!!

I was there April 22 on my birthday…SO glad that we weren't there at the same time and missed each other! 😀