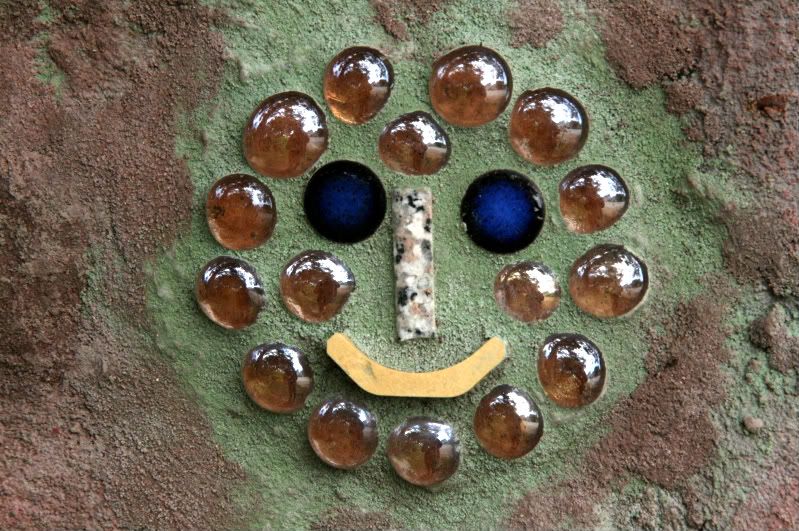 Didya miss me?! :)
😀
😀
I'm back!
I've returned home late last night,
tired,
with a sore toe that a man on the
plane accidentally tromped on,
missing my friends
and finding my luggage lost.
However,
refreshed from being seaside,
driving up the coast,
seeing new places,
taking lots of pics,
dancing in the waves,
searching for seaglass,
seals and fun things,
tasting the salty Pacific
and celebrating my birthday ~
My dad was waiting there patiently
for me at the airport at 1:30am as
I filled out the paperwork to find my bags.
With him he had brought a glass jar
filled with homemade german potato soup
made by my grandma. Mmmmmm.
Yes, life really is good.
7 Responses to "Didya miss me?! :)"
glad your home bella! and if you have to lose your luggage better to do it on the return trip!

Thanks, Stace!
And, true that about the luggage!

Glad you made it home safe and sound!
Wow, I hope they find your luggage soon 😦
Hope you had a great time!

I miss you, Kris, Cargo and Trinket!!!!
And, good news ~ my luggage was delivered…whew!

Welcome home!! Can't wait to see all the pics and hear of your adventures!

sounds like you had a wonderful time!! glad you got to play!!

Thanks, Carrie and prisca ~ love you girlies!!!