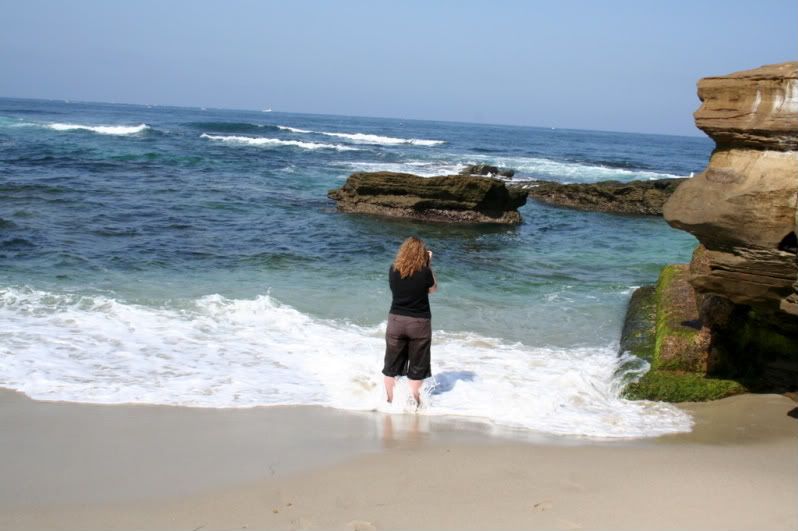 See You Soon ~
I'm headed to California today
to taste the salty Pacific,
celebrate my birthday (on Earth day!),
dance in the waves,
search for seaglass
and seals and fun things
on the beach.
I will drive up the coast,
see new places,
take lots of pics, of course,
and get my soul filled up
the way being seaside always
does for me.
And, when I return,
I shall share some of that with you
and hopefully fill up your soul, too!
See you soon,
Bella ♥
7 Responses to "See You Soon ~"
wave to the musi~seals for me, and hug a mermaid if you find one;)

yup! that's right!!!
I get to see you in 3 hours!!!!! 😀
…and by the way, I like dem pants u'z wearing in dis picture!

Enjoy, Bella! What a great plan.

And give a smooch from me to a mermaid !

xoxoox

Happy Trails my friend! I know how the sea fills your soul and I send you many moments of whimsy and awe. I love you!

~The world of reality has its limits: the world of imagination is never ending. You are creative and an inspiration! I love your blog. Happy Holiday!

Awwwwwwww,
Thank you, everybody!!!
I had a wonderful time and I missed you
and this little corner of cyberspace that
makes me smile ~