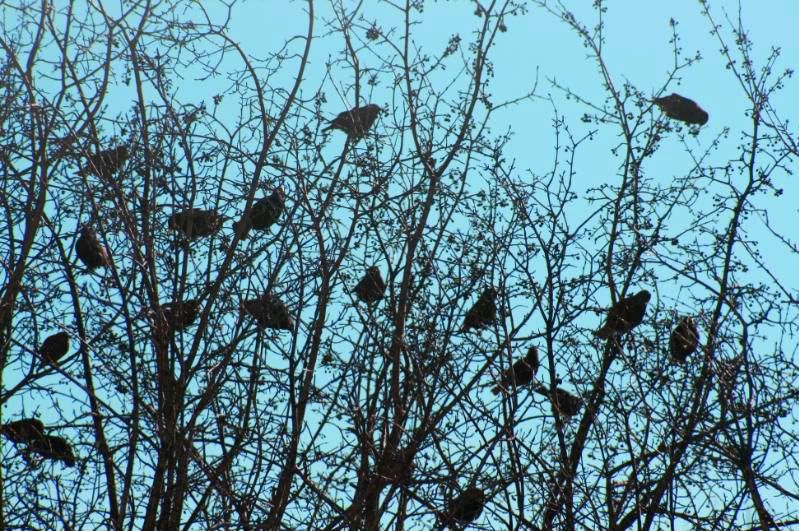 "Saving" Money.
😀
😀
I love cost cutting ideas ~
So, when my friend Stacey suggested that I could mix catfood (I had gotten a lot free with coupons) with my birdseed because some birds eat both, I was in!
Morning #1 of trying this ~
Much to Isabella and Emma kitty's great delight, there was much squawking and commotion outside our living room window!
As I headed out to peer out, I was SHOCKED to see about 200 black speckled birds all over the trees, bushes, yard and electrical lines outside!
From this experience, I don't think that I will save very much money but it sure is entertaining to watch all those "Catfood Birds" out there!
6 Responses to ""Saving" Money."
You little ornithologist you!
I'm thinking this is where Hitchcock got the idea for that scary freaky bird movie……: 0

You, Sarah, make me LAUGH!!! 😆 😆 😆

you should see the hood of my car! remember mermie's face when the birds flew down to get the food?