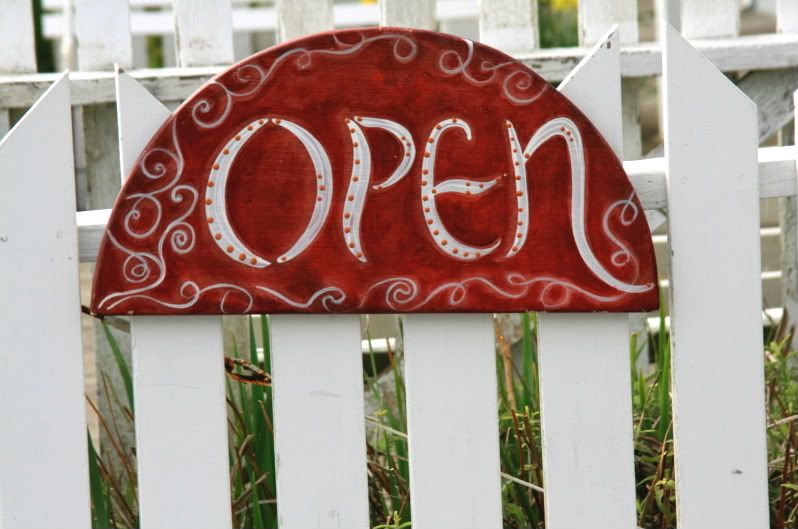 Spring Is Open For Business
I spent the first day of spring ~
blowing kisses to the bulbs and plants and leaves
about to come forth and grow,
Receiving my new Gaia Goddess necklace from 
www.THE JUICIEST.com
 (I'm wearing it right now
and I love it!),
Running my hands through soft, downy baby girl hair as I soothed her,
Laughing hysterically with a coworker,
Watching bunnies play,
Wishing a man in front of me in line that had worked 14 days in a row "Happy First Day Of Spring!"
He turned, smiled and
then joyfully wished me the same.
I hope that you had a fabuloso first day of the new season!
6 Responses to "Spring Is Open For Business"
You are wearing a NECKLACE?????? That has got to be a photo-op in itself… lol That's just something you don't see Amy do!!! Is that one of your friends jewelry lines? I checked it out! Oh, and glad to hear you had a FAB first day of spring, and so did I!!!!!!!!!!!!!!

Yes, I love my new necklace 😀 and I have been wearing the seaglass necklace that my mom made me a lot in the last months ~ It's my friend, Tracy's website. Glad that you had a fab first day of Spring, my friend!

I LOVE SPRING !!!
….and that seaglass necklace from
your mom has MAGICAL powers!
I bet Tracys does too…: )

Funny to think of California having spring..
(is that when they wear one pieces instead of bikinis because of the cold)

Oh my gosh, I laughed SO HARD about your Caliifornia-Spring comment!!!
Too funny! 😆

And, you're right ~ that necklace does have magical powers! 😀

Beautiful!! Enjoy spring lovely, we're heading into autumn here in the land downunder. I like the sound of your sea glass necklace. You know I'd never heard of sea glass until recently ~ I'd love to see some up close n personal like one day.

Thanks, ( ( ( ( Rikki ) ) ) ) for stopping by and posting! Oh, and I love autumn time, too! I plan to make your wish to see some seaglass come true, too, btw ~ 😉