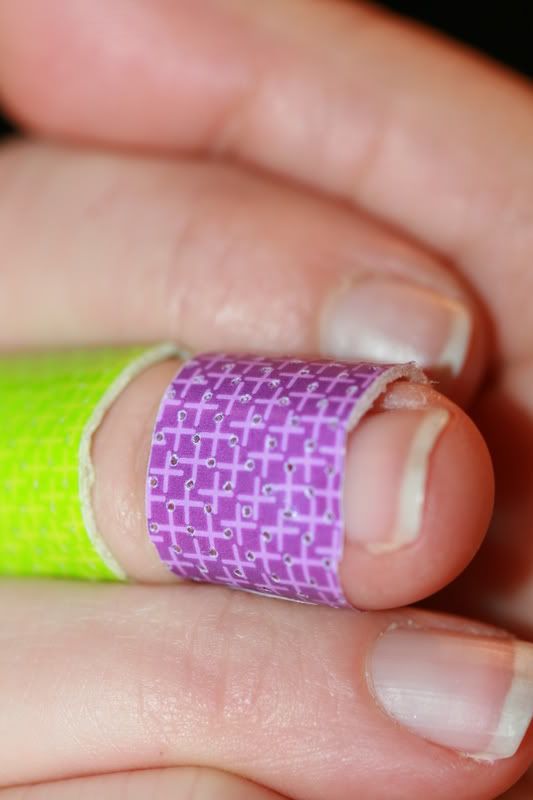 Neon BandAids Are Cool.
Earning them by forgetting about all the glass in your trash as you push it down the garbage chute~
 
Not quite as cool.
4 Responses to "Neon BandAids Are Cool."
oh bella! your poor boo~boo. sending you love.

Thanks, Stace but you know me…Klutziness runs in my genes!

… ooooooh, that amazing "macro" …

You inspire the macro photographer in me, Krissica!